The Buddy Approach
National Patient Profile
Exercising
is what they loves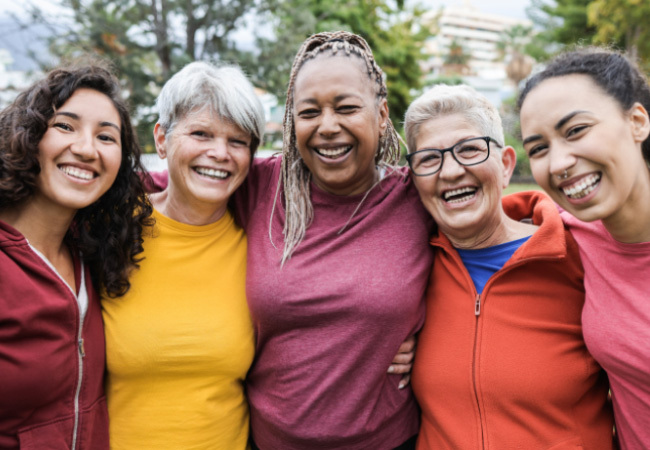 Every Saturday Mary Ann Reinhart meets with her friends at a park near her house. Part of the reason is for stretching and walking. The other is to talk about nutritional supplements, diet and ways to address various pains. It's a social support group that she has embraced to stay active.
Mary Ann and her group are not alone. More and more Americans are finding that joining a group is a great way to learn about new holistic methods to combat pain and to stay active.
"Stretching and exercising with a crowd carries a plethora of intertwined benefits that include enhancing consistency, duration, motivation, conversation and inspiration," says Dian Griesel, Ph.D., co-author of TurboCharged and president of public relations firm DGI. "Workouts with others improve consistency because they involve a commitment. 'No shows' and cancellations get noticed by others and positive peer pressure can help curtail the urges to skip a workout … or quit."
"For most people, it's difficult to stay consistent with workout routines, but having a certain group there waiting for you provides you with the motivation and accountability everyone needs to be successful," says Michael Yabut, Training Manager and National Trainer at TITLE Boxing Club International, LLC, who agrees that members of group fitness programs are less likely to skip workouts, which helps keep them on track.
The Kohler Effect is the idea that no one wants to be the weakest link in a group setting. When it comes to fitness, this translates to pushing yourself harder when tasked with working out with people who are fitter than you.
Those who exercised with a more-capable partner increased their plank time by 24 percent.
It seems that opting for a group setting for at least a few workouts each week may help you push yourself past the threshold you tend to hit when working out solo — whether that be in time or intensity.