HealthSource of Hermosa Beach
1100 Pacific Coast HWY
Suite A
Hermosa Beach, CA 90254
(310) 798-3227

HealthSource of Hermosa Beach, CA is your local source for high quality chiropractic care for you and your family. If you have unexplained neck pain, joint pain, or back pain, we'll help you find the source of the problem and get you relief. We also offer non-invasive treatment of bulging discs, sciatica, arthritis, and other conditions. And we can develop a treatment plan just for you–combining chiropractic care, Progressive Rehab®, and overall wellness care to help you manage pain and get back to feeling like yourself.
Hear Dr. Matt discuss health for young athletes and their parents on the Coach Tim O'Keefe podcast: Click Here!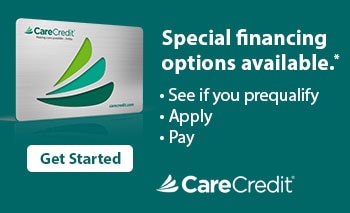 Meet Our Local Team of Professionals
Dr. Matthew Costantino, D.C.
Dr. Matt Costantino was born and raised in San Diego. He has been in practice in Hermosa Beach since 1994 and enjoys working with patients of all ages and conditions. He loves working with kids as well as helping all patients have a plan to age well!
Dr. Costantino has been married to Tracy since 1996 and they are blessed with sons, Luca, 16 and Matteo, 12. They live in Redondo Beach and enjoy family vacations, time at the beach, movies, as well as their church family at Hope Chapel.
In the past, Dr. Matt's interests lead him to earn a black belt in Soo Bahk Do in 2000. He has completed 2 marathons and competed on the Triathlon Club at San Diego State University. He completed the Fountain Mountain Half Ironman Triathlon in 1987.
Since 2013, he has been participating in obstacle course training and racing, particularly the Spartan races. He also enjoys Crossfit workouts and competitions, swimming, hiking, yoga, tennis, etc.
He attended San Diego State University, where he was studying athletic training prior to deciding to become a chiropractor. Matt earned his B.S. in Biology in 1989 and his doctor of chiropractic degree (DC) in 1991. Both degrees were earned at the Los Angeles College of Chiropractic.
In 1996 and 1997 he studied with the International Upper Cervical Chiropractic Assoc. (100+ Hours) and added a specific, scientific approach to taking care of the spine that he still employs in 2020. He also utilizes other gentle full spine techniques including diversified, drop table, activator and non-surgical spinal decompression.
He is excited to be able to teach his patients progressive rehab and movement exercises to help strengthen their entire body, but particularly their spine.
read full bio
Alisabeth Stephens
Alisabeth is our rehab specialist who has over 30 years of experience, specializing in helping people with chronic pain, dysfunction, post injury and post surgery. 
She utilizes mobility exercises, spinal hygiene, strengthening exercises, passive assisted stretching and trigger point massage. Alisabeth loves God, enjoys socializing, adventure, all things active and belly laughter!
read full bio
Kyla Utzinger
Kyla is the financial officer, billing specialist and front desk receptionist at our office. She is passionate about learning American Sign Language and helping people. She is from Torrance and enjoys watching movies, listening to a good podcast and being around her family and friends.
read full bio
See What Our Community Is Saying